Bioinformatics student awarded with prestigious SaskCanola scholarship
---
Miles Buchwaldt, a bioinformatics graduate student at the U of S was one of the recipieints of the prestigious Dr. Roger Rimmer Award for Excellence in Graduate Research from SaskCanola. The scholarship program offers $18,000 per year for a maximum of two years to students entering or continuing studies in a M.Sc. or Ph.D. program at the University of Saskatchewan whose thesis projects deal with an important aspect of either the development or utilization of canola as determined by the SaskCanola Board of Directors. Buchwaldt is studying the Transcriptome analysis to identify genes for tolerance of abiotic stress in B. napus.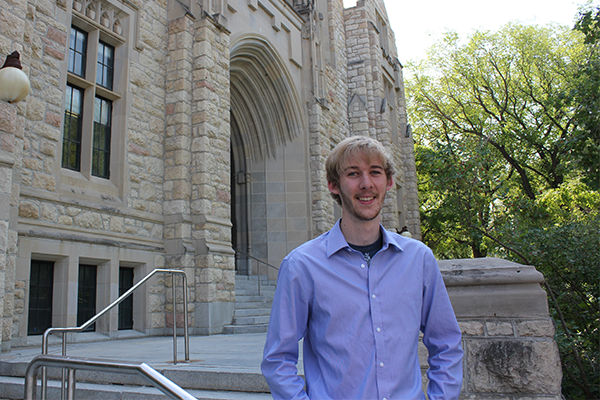 "Research is vital to the growth of the agriculture industry. It is imperative that we continue to challenge status quo by investing in cutting-edge research to create even more value for canola," stated Janice Tranberg, SaskCanola Executive Director, "we are proud to support these innovative graduate students in their endeavours and look forward to the benefits that this research will create for farmers in the future."
"The Dr. Roger Rimmer Award for Excellence in Graduate Research allows us to strengthen the future of our industry by supporting youth who have a passion for agriculture and want to pursue an education and career in this rewarding industry," explains Dale Leftwich, SaskCanola Board Chair.