Computer Science Professors Participate in Data Analytics Project for Saskatoon Police
---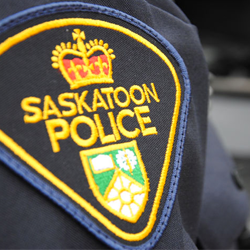 Computer Science professors Dr. Ray Spiteri and Dr. Nate Osgood are among those participating in a cutting edge data analytics project for the Saskatoon Police. An analytics laboratory opening at the Saskatoon police headquarters this fall will allow Computer Science researchers to crunch numbers and advise officers on how to focus their investigations.
The first round of data to be analyzed will relate to missing persons cases, according to Deputy Chief Bernie Pannell. All data related to cases the police have investigated will be stripped of identifying information and shared with researchers, who will look for trends and patterns to identify, among other things, the types of people who are more likely to go missing. Pannell said police officers have anecdotally identified risk factors for missing people, and work in the analytics lab could cement those assumptions or provide new insights. "This will give us some statistical information as to whether these are the right things to be looking at when examining risk for missing people," he said.
Once those numbers are crunched, the spectrum is wide open in terms of what other types of cases will be analyzed. Although city police already employ analysts who look at data collected during investigations, Pannell said the new lab goes way beyond that, and that analysts on staff are looking forward to partnering with the researchers.