Researcher insight into Rust video game outrage
---
Players of Rust, a survival-theme online video game, recently logged in to discover their existing avatars, previously all-male, had been randomly assigned a gender. Half of players' avatars became female, while the other half remained male, with no option to change genders. That proved to be too much for some Rust players, who took to the internet to complain.
"You've made me into a girl," tweeted one player to the game's lead developer. "Not happy." "'Randomized gender assignment' assures that neither my son nor I or others I know will be playing #Rust," tweeted another. Rust is available as an "early access" release, meaning that the game is still a work in progress and is constantly tweaked and updated.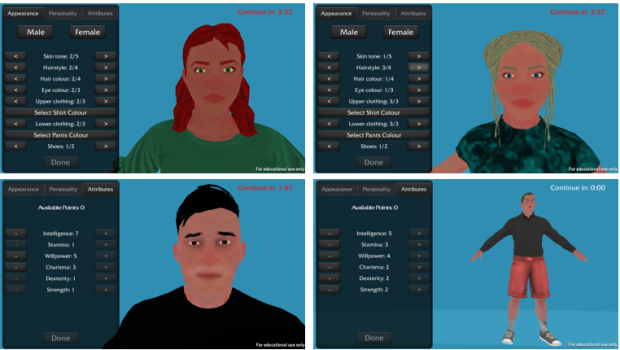 Max Birk, a PhD candidate in human-computer interaction at the University of Saskatchewan and the lead author of a new paper on virtual avatars, said the gender debate in Rust illustrates his research findings. Birk's research suggests that when gamers identify with their in-game avatar, they are more likely to become engaged in the game. Gamers were either assigned an avatar or given a chance to customize their own. Players who reported that they identified with their avatar spent longer playing the game, despite being given the option to quit at any time.
"If you identify with your representation … you feel in charge, basically, of what you are doing," said Birk. "We also see an increase in intrinsic motivation, so people actually experience more enjoyment of the task." Understanding how to increase player motivation is important to people designing games for educational or stress-reduction purposes, added Birk. Even if a player doesn't identify with their in-game avatar at first, though, Birk believes that overcoming in-game adversity can actually build a bond between player and avatar over time.