Computer Science featured in Research for Health magazine
---
Computer Science Professors at the University of Saskatchewan, Dr. Nathaniel Osgood and Dr. Kevin Stanley, are featured in the recent Research for Health magazine for their work with smartphone technology research in the health sector. The magazine features Saskatchewan researchers, institutions and partner organizations that are making a difference to local and global health with innovative, collaborative and impactful research.
The app used by many health researchers to turn smartphones into mini research labs was conceived, researched and prototyped in Dr. Nathaniel Osgood and Kevin Stanley's labs from the Department of Computer Science at the U of S. The following showcases are just some of the collaborations their research lab is working on:
A Seamless Fit
---
Do you remember what you ate yesterday? Last week? How about three weeks ago? Most likely your answer is no. This issue of accurately recalling what you've eaten when studying foodborne disease was something Dr. Cheryl Waldner from the Western College of Veterinary Medicine and her team of computer scientists, mathematicians, geographers and other health researchers decided to address using smartphone technology.
Studies tracking the rate and source of foodborne outbreaks traditionally involve telephone interviews several days or even weeks after the onset of illness. Adding to the problem is that we don't have an accurate understanding of what's going on because foodborne illness often isn't reported. Things like diarrhea or upset stomachs aren't reported in the health system unless they are particularly bad or last for a long period of time.
"The choice to use smartphones in our study not only made it easy for people to track what they were eating, but they could easily report if they were not feeling well just with the click of a button," explains Waldner. It's this type of accurate information that will make it easier to know if progress is being made in addressing this health issue. Participants in the study were able to track what they ate, how they felt and answer questions about their knowledge of food safety and food choices.
"We were surprised at just how comfortable participants were with sharing their data and we were pleased with the level of commitment we had from participants throughout the 10-week study," says Waldner. "To get that kind of engagement from participants, you need to have something that fits seamlessly into people's daily routine. Smartphones seem to be fitting the bill quite nicely."
Citizen Scientists
---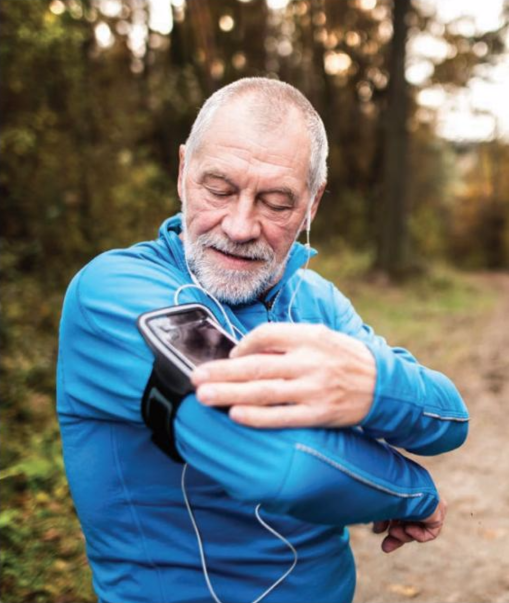 We all know that physical activity is good for us. So why are so many of us inactive? Dr. Tarun Katapally from the Johnson Shoyama Graduate School of Public Policy is enlisting the help of Citizen Scientists to shed some light on how policies and programs influence active living in communities.
The study includes participants answering surveys, providing pictures and audio files describing their perception of their environment, reporting on their physical activity and providing critical objective data through GPS—enabled accelerometers and other sensors. Sounds like a lot doesn't it? But it all happens through a one-stop tool for mixed method research — a smartphone.
"We've improved the way we collect data," says Katapally. "Smartphones are a very versatile tool, and at the same time, they also give participants a voice." Katapally credits smartphones as a key component to the engagement and public buy-in for the study. "With Citizen Scientists, you don't do research on them, you do research with them; they have a stake in the research."
Smartphones as a tool brings together multiple data collection methods and implements old methods in a new way. They also provide context, such as where, when and with whom you accumulated physical activity. "Without this context," explains Katapally, "it's very hard to inform policy." Katapally also recognizes that smartphones don't take the work out of research."Though the technology is very advanced, our analytical tools and our understanding of the analytics is not so advanced. That's where we need to do some of the work and we are working at that now."
Real-Time Reporting
---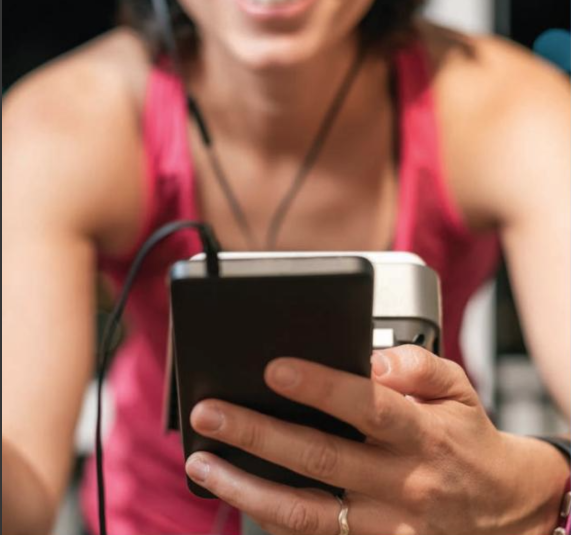 Doctors have blood pressure cuffs and ECGs to get a reading on your heart; optometrists have tonometers (the machine that puffs in your eye) to measure the pressure inside your eye; dentists have mirrors, probes and X-ray machines to examine tooth decay. But how do psychiatrists produce an objective reading for your mood? Dr. Lloyd Balbuena from the Department of Psychiatry at the U of S will use recent SH RF funding to evaluate and propose smartphone technology as a valuable tool for mood and lifestyle monitoring. 
Balbuena's area of psychiatric research focuses on the social and personal predictors of suicide. Suicide is a major cause of preventable death, yet the lack of linked health and mortality data in Canada is a problem for suicide research. Balbuena and his team will look at data from the UK and Norway, and also compare a group of Saskatchewan patient-reported experiences rating mood and suicidal thoughts with smartphone-reported sleep, physical activity and sunlight exposure data.
Smartphones can provide researchers with objective, real-time reporting of a person's mood or suicidal thoughts that would otherwise not be available with older methods of self-reporting and measurement, for example with a diary. "If you have this data about people's behaviours, you could then modify those habits for better self-management and doctors can implement a more evidence-based treatment plan," says Balbuena.
"The knowledge acquired through this research has practical importance," continues Balbuena."All medical specialties outside of psychiatry rely on instruments that produce readings. Perhaps smartphones can fill this role for psychiatry."