Showcasing the Computer Science Students' Society
---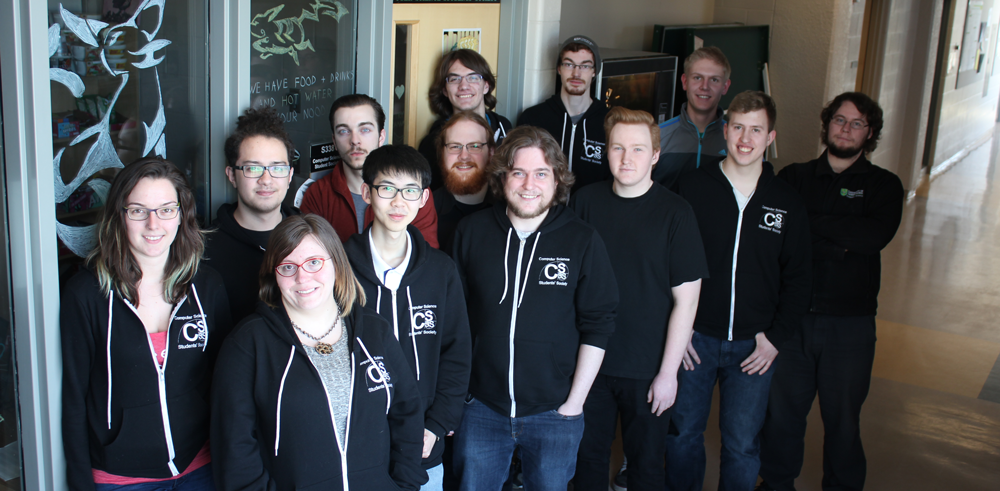 The Computer Science Students' Society (CSSS) at the University of Saskatchewan had a busy 2016/2017 year, and they are not slowing down. The student group defines their mission as encouraging and strengthening the community among computer science students, the Department of Computer Science, and potential employers. This includes holding social events for students, such as mini golf tournaments, social nights at Mana Bar in Saskatoon, and evenings of trampoline jumping at Jump Apex. They hold weekly movie nights, ping pong tournaments, and more. The group is active on social media (via their website, Facebook, & Twitter) and spread information about computer science and technology.
The CSSS organizes a yearly Computer Science career fair which attracts local and national employers. Over 100 undergraduate and graduate students attend every year. The Computer Science career fair allows students to network with employers and explore job opportunities. The CSSS also works with employers to organize open house events throughout the year - where employers invite Computer Science students to their office headquarters to network with students and showcase their company overall. The CSSS is also responsible for organizing a year-end Computer Science graduation banquet, one of the few graduation celebrations on campus specific to a department. Photos from the 2017 graduation banquet can be found on Flickr. 
Every year, students vote for the members that make up the executive committee. The election takes place in the spring during their annual general meeting. A number of executive committee positions make up the CSSS, including President, Vice-President. Treasurer, Communication Director, Athletic Director, Social Director, student year representatives, and more. The group manages a membership for Computer Science students, offering various sponsorship discounts, services, and events. 
Check out their website for more information (http://csss.usask.ca/) and shoot them an email if you'd like to get involved in the upcoming academic year.