What comes first - the education or the experience? If you're enrolled in the Department of Computer Science, you can have both! The Computer Science Professional Internship Program (CSPIP) is a formally recognized internship program that offers significant benefits. Undergraduate students have the opportunity to obtain 12- or 16-months of practical "on-the-job" experience with a sponsoring company prior to completing the final year of their undergraduate degree program.
Program Description
While participating in the Computer Science Professional Internship Program, students typically complete 16 consecutive months of supervised work experience with a sponsoring employer in addition to the requirements for a computer science program. Normally, the work placement commences after the student has completed three years of the B.Sc. Four-year degree program. The placement lasts from May 1 of one year to August 31 of the next year. Twelve-month internship placements are also allowed. However, only in exceptional circumstances (e.g. for medical reasons) will a shorter duration work period be permitted. Students should note that an internship is NOT a summer work program.
Benefits to Students: For students who go on internship placements, there are several benefits:
Acquiring practical training and valuable experience in their prospective career area, adding strength to their résumé, and thus improving their job prospects upon graduation;
Getting the "inside track" on full-time employment opportunities with the same company in which the student interned, through established professional contacts
Earning an income to help finance the final year of their university education.
Only a limited number of internship placements will be available in a given year. Eligibility for an internship placement will be decided by the Internship Co-ordinator in the Department of Computer Science, while hiring decisions for internship students are made by the employers.
Students are required to apply before the specified deadline for admission to an internship in May of the following year. If selected for an internship placement, students must complete CMPT 401, 402, 403, and 404, in addition to the regular requirements of the B.Sc. degree. A student must successfully complete all requirements of the internship option in order to receive the Professional Internship designation on the University transcript.

*Interested students are encouraged to contact the Internship Co-ordinator in the Department of Computer Science for further details about internship opportunities.
Schedule
| | |
| --- | --- |
| Activity | Timelines |
| Inquiries | Anytime |
| Students apply for admission into the program | September 30, 2020 |
| Deadline for companies to submit job posting(s) | January 13, 2021 |
| Deadline for students to apply to job postings | January 20, 2021 |
| Interviews arranged with selected students | January 21 - February 8, 2021 |
| Companies submit their rankings to the Internship Coordinator | February 9, 2021 |
| Internship Coordinator forwards job offers to students | February 10 - 12, 2021 |
| Students accept/reject offers | within 24 hours of receiving offer |
| Internship Coordinator notifies companies of acceptances | Immediately |
| February Break - no school | February 15 - 19, 2021 |
| Students start employment | May or September 2021 |
Important Note: students accepted into the Computer Science Professional Internship Program will be required to complete a series of mandatory workshops throughout the 2020-2021 academic year.
How to Apply
Students interested in applying to the Computer Science Professional Internship Program must complete their application on CareerLink, and submit their application fee to the Computer Science main office by the specificed deadline in the schedule. Applications will not be processed until the application fee has been received.
Online applications will open on CareerLink during the first week in September. The link to the application form can be found under the 'Computer Science Internship Program' tab. The form requires you to answer a short questionnaire, and upload a resume and letter of interest. 
The application fee is $40.00 and is payable on CareerLink. 

The fee can be paid by navigating to the CareerLink Online Store and selecting 'CSPIP Application Fee'. 
Applicants will be notified of an admission decision via email within 10 days after the application deadline. 
Tutorials
A series of mandatory tutorials and deliverables are scheduled throughout the academic year to help prepare CSPIP students in applying for internship positions. More information regarding tutorials and deliverables will be available upon acceptance into the program. Any inquiries can be directed to the Internship Coordinator.
Students must complete all tutorials and deliverables. Failure to do so may result in expulsion from CSPIP. 2020-2021 workshop materials will be posted online between October to December. Students can complete these deliverables in an asynchronous fashion each week.
Tutorial topics will include: writing cover letters and resumes, networking and communication, interview skills, and professionalism in the workplace. 
Prepare Your Application
In addition to the program tutorials, there are multiple university resources offered to students to help them successfully prepare an application package. A combination of one-on-one meetings, group tutorials, guest speakers, and online resources give students the tools and knowledge they need to put their best step forward.
Upon acceptance, CSPIP students will participate in group tutorials focused on building resumes and cover letters. Students may also opt to schedule one-on-one resume reviews with the Internship Coordinator. Students will receive an inside scope on what to include in a Computer Science-focused resume and how to organize their experiences and skills to best showcase their candidacy.
Students also have access to the Student Employment & Career Centre (SECC). The SECC has developed guides to assist in preparing resume and cover letter documents. You can pick up copies of these guides from SECC on campus or view the information online:
Student Employment and Career Centre
University of Saskatchewan
G50 Lower Marquis Hall
(306) 966-5003
secc@usask.ca
Monday – Friday, 8:00am – 4:00pm.
SECC also offers ResumeTalk sessions, which are interactive sessions designed to address specific questions regarding your resume and cover letter. Visit the SECC website for more information and to register for a ResumeTalk session.
An interview tutorial is offered prior to the scheduled interview period. This workshop will cover interview etiquette and format, sample interview questions (both behavioral and technical), group exercises, and interview expectations. Every year, we invite an experienced technical manager to speak to students and provide better insight on what to expect from both internship interviews and an internship experience overall.
The
Student Employment & Career Centre
offers InterviewTalk sessions, Online Interview prep, Mock Interviews, and other events to help you prepare for your employment interviews.
Testimonials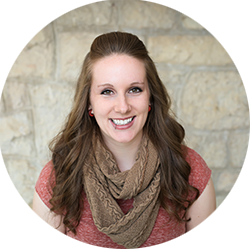 Developing and managing a successful software system requires a diverse set of skills. Working with an experienced team helped me to better understand how developers, designers, managers, marketers, and other professionals work together to see new features through the design process and into production.
-
Christina Sitkowski, CSPIP student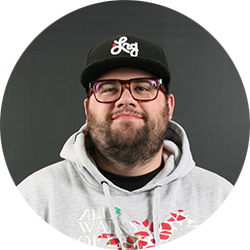 The CSPIP has given me an opportunity to learn and apply my skills in a fun, exciting, and challenging way. Being able to bring a client's vision to life has been so rewarding, and given me the confidence to explore my passion and the drive to learn even more.
-
Matthew Horning, Computer Science student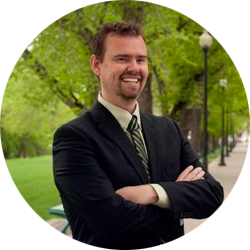 ESTI has been participating in the Computer Science internship program since 2002 and has been privileged to work with 14 enthusiastic interns in that time.  We enjoy providing CS students with a glimpse of how the IT industry operates, and we in turn appreciate what these students have been able to relay back to us about the CS program and how it is evolving. Three CS internship participants are now partners at ESTI and we trust there will be many more to come.
-
Mark Dick, CEO of ESTI
Companies
We would like to acknowledge our current patrons. Following is a list of companies and organizations that have hired student interns from the Computer Science Professional Internship Program.