Computer Science Internship Program
The Department of Computer Science Professional Internship Program (CSPIP) allows undergraduate students to obtain 12 or 16 months of practical "on-the-job" experience with a sponsoring company prior to completing the final year of their undergraduate degree program. Internship opportunities of this nature have existed at the University of Saskatchewan since 1990 but became formally recognized as an academic program in 1997.

Employers can choose from a pool of students who have had at least three years of university education and developed diverse expertise. In addition, employers will receive a better return on their training investment since students can work longer (12 to 16 months), take on more responsibilities, and integrate more fully into their company.
If you have any questions regarding the recruitment process or would like more information about the program, please contact our Internship Coordinator.
Employer Requirements
The Department of Computer Science must approve internship positions as a suitable learning situation. The student should be engaged in a productive professional practice that provides challenging and instructive work experience. Students must receive appropriate remuneration for the work performed. The performance of students is supervised and monitored by both the employer and the Department.

The assessment of student performance during an internship is based on evaluation from the employer and on reports submitted by the student. In addition, the Department maintains informal telephone and email contact with the student and employer to monitor progress on an ongoing basis, and may undertake site visits on a periodic or exceptional basis.

At the end of the initial four months of the work period, an indication of satisfactory performance is required. This is typically achieved with a short report from the student and the employer if the students are placed outside of Saskatoon. For locally placed students, interviews with the student and employer are carried out. Follow-up reports or interviews are required only if warranted.
Student Qualifications
The CSPIP students are registered undergraduate students in a Computer Science program (B.Sc. four-year, Honours Degree, or Honours with Software Engineering Option) at the University of Saskatchewan. Double major students are also eligible.
Students must have completed at least 90 credit units towards a degree by the internship start date (May or September 1st).
Students must have obtained a grade point average of at least 70 percent overall and in Computer Science courses in the previous regular session.
Students must complete at least three 300-level Computer Science course by the date they begin their internship, including "Intermediate Software Engineering" (CMPT 370)
The CSPIP candidates must be Canadian citizens, landed immigrants, or visa students with appropriate work permission for off-campus employment.
Hiring Protocol
Employers are asked to contact the Internship Coordinator if they are interested in participating in the Computer Science Professional Internship Program. Employers are encouraged to submit job postings to the Internship Coordinator as early as possible before the scheduled deadline (see schedule below). Once job postings are available, students who are accepted in the program are invited to submit their application packages to employers. Followed by the application period is a two-week window for interviews. Once interviews are completed, employers are asked to submit a ranked list of preferred candidates to hire. The Internship Coordinator then forwards the offers in order to the students who then accept or reject offers. Students will begin employment May or September that year, as agreed upon between the student and employer.
Schedule
| | |
| --- | --- |
| Activity | Timelines |
| Inquiries | Anytime |
| Students apply for admission into the program | September 27, 2019 |
| Deadline for companies to submit job posting(s) | January 8, 2020 |
| Deadline for students to apply to job postings | January 15, 2020 |
| Interviews arranged with selected students | January 16 - February 7, 2020 |
| Companies submit their rankings to the Internship Coordinator | February 10, 2020 |
| Internship Coordinator forwards job offers to students | February 12 -13, 2020 |
| Students accept/reject offers | within 4 hours of receiving offer |
| Internship Coordinator notifies companies of acceptances | Immediately |
| February Break - no school | February 17 - 21, 2020 |
| Students start employment | May or September 2020 |
Additional Funding
Employers may be eligible for additional funding to help support hiring a post-secondary student to fill an internship position. The task of applying for and securing funding relies on the employers. 
The
NSERC Experience Awards (formerly IUSRA
) provides financial support to help companies hire an undergraduate-level student to undertake a co-op placement. These awards are designed to give students practical experience in an industrial setting that complements their studies. Two-thirds of companies reported their student helped them increase research productivity or R&D capability.
The Government of Canada has established a number of programs that provide funding and other opportunities to potential employers. Its
Youth Employment Strategy
is designed to help young people gain the skills, work experience and abilities they need to make a successful transition into the labour market. The
Career Focus
program provides funding for employers and organizations to design and deliver a range of activities that enable youth make more informed career decisions and develop their skills, including work experiences from six to twelve months. Employers may also take advantage of the new
Student Work-Integrated Learning Program
.
The
NRC Industrial Research Assistance Program (IRAP)
provides small and medium-sized enterprises (SMEs) with financial assistance to hire young talent.
Testimonials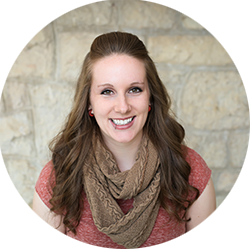 Developing and managing a successful software system requires a diverse set of skills. Working with an experienced team helped me to better understand how developers, designers, managers, marketers, and other professionals work together to see new features through the design process and into production.
-
Christina Sitkowski, CSPIP student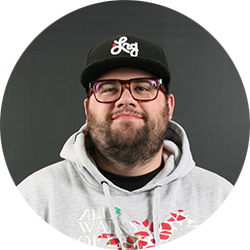 The CSPIP has given me an opportunity to learn and apply my skills in a fun, exciting, and challenging way. Being able to bring a client's vision to life has been so rewarding, and given me the confidence to explore my passion and the drive to learn even more.
-
Matthew Horning, CSPIP student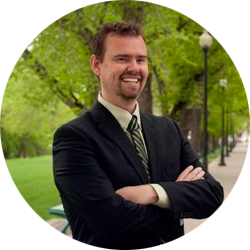 ESTI has been participating in the Computer Science internship program since 2002 and has been privileged to work with 14 enthusiastic interns in that time.  We enjoy providing CS students with a glimpse of how the IT industry operates, and we in turn appreciate what these students have been able to relay back to us about the CS program and how it is evolving. Three CS internship participants are now partners at ESTI and we trust there will be many more to come.
-
Mark Dick, CEO of ESTI
Companies
A large number of industry employers have been involved with the Computer Science Professional Internship Program. Below is a brief list: