Computer Science Internship Program
The Department of Computer Science Professional Internship Program (CSPIP) allows undergraduate students to obtain 12 or 16 months of practical "on-the-job" experience with a sponsoring company prior to completing the final year of their undergraduate degree program. Internship opportunities of this nature have existed at the University of Saskatchewan since 1990 but became formally recognized as an academic program in 1997.

Employers can choose from a pool of students who have had at least three years of university education and developed diverse expertise. In addition, employers will receive a better return on their training investment since students can work longer, take on more responsibilities, and integrate more fully into their company.
At a glance
  Students have completed the third year of their program prior to their placement
  Placements are 12- or 16-months in length
  Placements start in May or September
  Build your talent pipeline by evaluating future graduates
  Provide valuable mentorship to young, budding talent in the industry
Program Requirements
The Department of Computer Science must approve internship positions as suitable learning situations. It is expected that an employer will:
Engage the student in a productive professional practice that provides challenging and instructive work experience
Extend appropriate remuneration for the work performed.
Provide accurate and complete information on job responsibilities, duties and expectations, compensation and benefits;
Provide supervision and mentorship for work duties
Encourage the student to ask questions to clarify job responsibilities
Complete an evaluation after 4 months of the student's employment
Provide the student with relevant training and development opportunities;
The performance of students is supervised and monitored by both the employer and the Department.  The Department maintains informal telephone and email contact with the student and employer to monitor progress on an ongoing basis, and may undertake site visits on a periodic or exceptional basis.
CSPIP students are registered undergraduate students in a Computer Science (B.Sc. four-year, Honours Degree, or Honours with Software Engineering Option), Interactive Systems Design, or Bioinformatics program at the University of Saskatchewan. Double major students are also eligible.
The full eligibility criteria is as follows:
Students must be registered as a full-time undergraduate student.
Applicants must have accumulated at least 90 credit units towards the B.Sc. degree at the time of the internship placement. 
Students must have obtained a grade point average of at least 70 percent in Computer Science courses and overall.
Computer Science students must complete the "Intermediate Software Engineering" course (CMPT 370) prior to the internship placement. Alternatively, if an ISD student has not taken CMPT 370 prior to the internship placement, a minimum average of 75 percent in Computer Science courses and overall will be acceptable. 
Computer Science degree programs: students must complete at least three 300-level Computer Science courses by the date they begin their internship.
BINF degree program: students must complete BINF 200 and at least three 300-level courses from the "C6 Major Requirement" of the Bioinformatics program by the end of the academic year in which they apply.
ISD degree program (according to the advising sheet): students must complete at least two courses from Art & Art History list, at least two courses from Psychology list, at least two non-specified CMPT courses from the Science list, and CMPT 381 by the date they begin their internship.
Internship candidates must be Canadian citizens, landed immigrants, or visa students with appropriate work permission for off-campus employment when they begin their internship in May (or September).
Graduate students are not eligible for the program.
All students admitted into the program attend a series of workshops scheduled throughout the academic year. These workshops contain information and advice specific to the tech industry and help them prepare for joining the workforce. Workshop topics include: writing cover letters and resumes, networking and communication, interview skills, and professionalism in the workplace. 
Additional Resources
Employers may be eligible for additional funding to help support hiring a post-secondary student to fill an internship position. Employers are responsible for applying for and securing funding. Please refer to the following websites for details:
If you are looking to recruit students from other colleges and schools on our campus, the Student Employment and Career Centre (SECC) can provide assistance. Their employer services include career fairs, information sessions and networking opportunities. They also have interview rooms that can be rented for employers to perform on-campus interviews. 
For additional information on the Computer Science Professional Internship Program, please contact:
Ellen Redlick
Academic Programs and Outreach Coordinator
College of Arts & Science
Department of Computer Science 
306-966-6513
ellen.redlick@usask.ca
Testimonials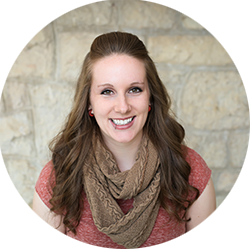 Developing and managing a successful software system requires a diverse set of skills. Working with an experienced team helped me to better understand how developers, designers, managers, marketers, and other professionals work together to see new features through the design process and into production.
-
Christina Sitkowski, CSPIP student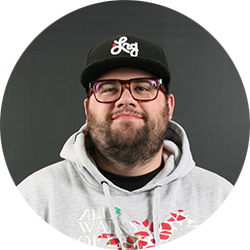 The CSPIP has given me an opportunity to learn and apply my skills in a fun, exciting, and challenging way. Being able to bring a client's vision to life has been so rewarding, and given me the confidence to explore my passion and the drive to learn even more.
-
Matthew Horning, CSPIP student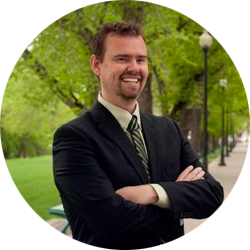 ESTI has been participating in the Computer Science internship program since 2002 and has been privileged to work with 14 enthusiastic interns in that time.  We enjoy providing CS students with a glimpse of how the IT industry operates, and we in turn appreciate what these students have been able to relay back to us about the CS program and how it is evolving. Three CS internship participants are now partners at ESTI and we trust there will be many more to come.
-
Mark Dick, CEO of ESTI
Companies
A large number of industry employers have been involved with the Computer Science Professional Internship Program. Below is a brief list: